Showing Products 1-24 of 10 Result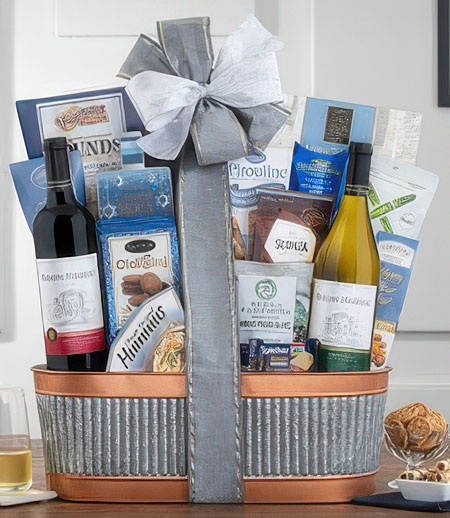 Baron Herzog Red and White..
$165.99
"This kosher duet features a well-balanced cabernet sauvignon paired with a crisp and refreshing chardonnay. These distinctive Baron Herzog wines are paired with Poshi rosemary and oregano asparagus, brownie cookies, blueberry and almond fruit squares, wafer cookies, chocolate chip brittle, sesame crackers, hummus, spicy honey crunch snack mix, La Spiga Ciokkini cookies and Bella Campagna mixed olives."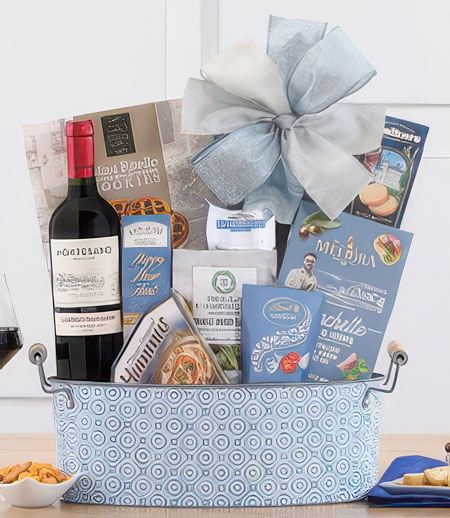 Baron Herzog Cabernet Kosh..
$159.99
"This beautiful arrangement features Baron Herzog vibrant cabernet sauvignon. Joined by cracked peppercorn crackers, mixed olives, hummus, walnut cookies, Lindt Lindor milk chocolate truffle balls, organic dried plums and more. A handy basket with handles helps complete this unforgettable kosher wine assortment."